Primary frame systems are the main load carrying and support members of a pre-engineered building. The shape and size vary based on application and requirements.
The main frame members such as Columns, Endwell posts, Rafters & other main support members, are the main load carrying member.
Specifications
All profile are shot blasted to SA 2.5 for surface finish by automatic shot blasting machine.
To afford protection during transportation and erection, all profiles receive a primer coat of 80 microns thickness,
Optionally, corrosion protection paint can be provide, with a thickness of 100 microns.
BASIC PARAMETERS OF PRE-ENGINEERED BUILDING
Building Width
Building Height
Building Length
End bay Spacing
Interior bay Spacing
Design Loads
Roff Slope
Ancillary Service
Areas require
ADVANTAGES
Aesthetic Profile
Optimum clear space
Easy adaptation of th building in
case of modification or change of
building use
Fast & easy erection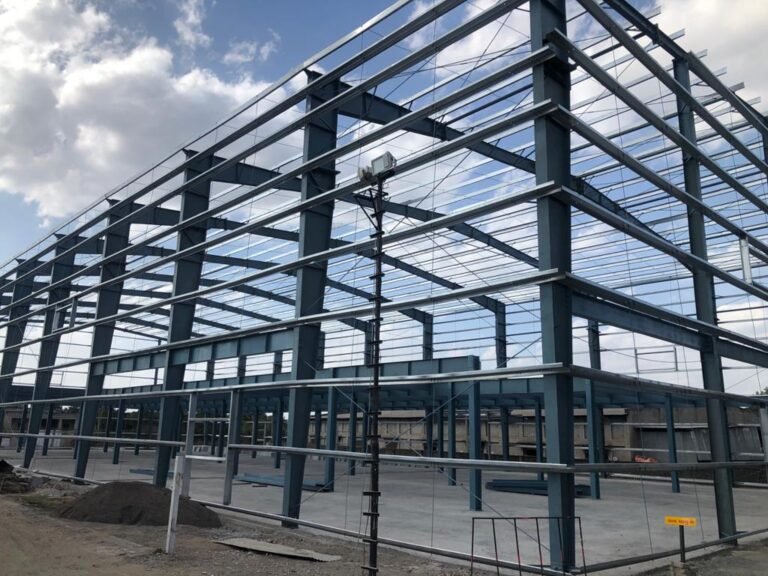 TYPES OF PRIMARY FRAMING SYSTEM